In the dynamic landscape of voluntary carbon markets, the second quarter of 2023 witnessed intriguing shifts and trends that shed light on the evolution of emission reduction efforts and corporate sustainability strategies. This report delves into the key developments that unfolded during this period, offering insights into the state of the market and potential implications for the future.
REDD+ Rockets Issuances Upward
During the second quarter of 2023, there was a significant 13% sequential increase in issuances, primarily fueled by a substantial rise in REDD+ issuances, surging from 47 million in the first quarter of 2023 to 85 million in the second quarter. Conversely, renewable energy (RE) issuances experienced a nearly 50% decline during this timeframe. As we look ahead to the third quarter of 2023, the pace of issuances appears to be slowing down.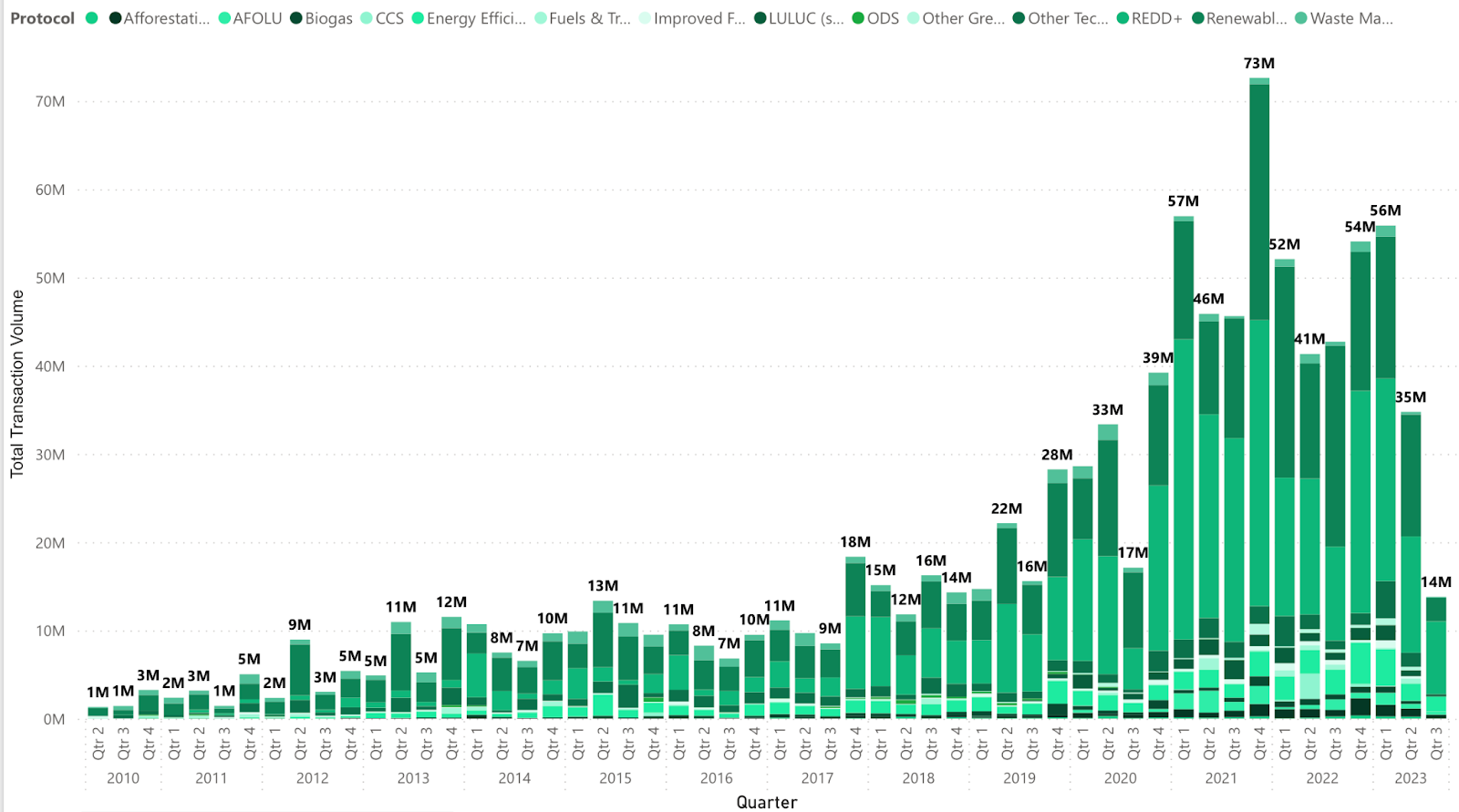 Figure 1: Issuances by Protocols (Calculus IQ)
Q2 of 2023, Retirements plummeted by 37% QoQ. Still, a lot of retirements are not disclosed, according to our estimate more than 35% of retirements are not disclosed. But a fall in retirements can be attributed to corporate actions, for example, EasyJet has decreased their spending on carbon credits (they are the major corporate retirees). These companies are now investing in technologies (SAF) or pre-financing to tackle climate change.
Retirements Witness a 37% Plummet
Interestingly, REDD+ retirements fell from 22M in Q1 to 13M in Q2 reflecting concerns about the quality of credits in the nature-based solutions. Corporates trade-off between the price and quality of carbon credits, an equivalent number of RE credits were retired in Q2 as a result of which the average prices across all protocols have declined.
Figure 2: Retirements by Protocols (Calculus IQ)
Figure 3: Average Carbon Price (Calculus IQ)
Notably, certain outlier nature restoration projects such as the Blue Delta in Pakistan have traded at prices exceeding $22. This underscores the direct correlation between credit quality and a price premium.
Anticipated Highlights for 2023
As we move forward into the remainder of 2023, several key events and developments are set to shape the landscape of voluntary carbon markets:
ICVCM's Continuing CCP Journey: One of the significant events to watch out for was the release of the second part of the Core Carbon Principals (CCP) initiative by the ICVCM. This development promises to build upon the pioneering efforts in carbon management, reflecting advancements and innovations in the field. As part of the ongoing commitment to address climate challenges, this release could unveil new strategies and insights to further shape the future of carbon utilization and management. A good number of carbon credit projects will fail to attain the ICVCM's Core Carbon Principles (CCP) integrity label, thereby impacting issuances and retirements.
SBTi's Vision Beyond Value Chain Mitigation: The Science Based Targets Initiative (SBTi) is expected to make a notable contribution with the publication of its Beyond Value Chain Mitigation Paper. This release might offer a comprehensive exploration of strategies that transcend conventional approaches, delving into innovative ways to mitigate carbon emissions along intricate value chains. As businesses increasingly seek to enhance their environmental performance, this paper could become a guiding resource for transformative sustainability practices.
Verra's REDD Methodology Advancements: Verra's plans to release a consolidated REDD (Reducing Emissions from Deforestation and Forest Degradation) Methodology hold the promise of refining how we approach forest conservation and emissions reduction. This release might signify a significant step forward in accurately quantifying the environmental benefits of forest protection and restoration.
COP28's Focus on Article 6: The 28th Conference of the Parties (COP28) is poised to center discussions around the crucial Article 6, a pivotal section of the Paris Agreement. As nations convene to address climate change, the deliberations on Article 6 could shape the international landscape for carbon markets, emissions trading, and cooperative climate action. With the potential to impact global climate policies and strategies, COP28's exploration of Article 6 is an event of significant interest and consequence.
VCMI's Claims Code Support Materials: The release of supporting materials for the Claims Code by the VCMI is expected to offer valuable insights and guidelines for transparent and credible carbon claims. As businesses and organizations increasingly seek to communicate their sustainability efforts, these materials could provide a structured framework to ensure an accurate and reliable representation of carbon reduction achievements.
In summary, 2023 is poised to be a year marked by key developments and milestones in the realm of climate action and sustainability. From innovative approaches to carbon management to crucial international discussions, these events hold the potential to shape strategies, policies, and practices in the ongoing global effort to combat climate change.
If you are interested in learning more about sustainability markets, we invite you to interact with Calculus IQ. This tool can help you explore different aspects of the market, including project types, retirement volumes, and more.